Glass & Metal
Glass has only recently been introduced to the work surface market, but is finding no difficulty making an impression. Many designers have found it to be stylish, versatile and strong enough for use in contemporary design. Glass worktops use a specially treated glass that will prevent scratches on kitchen surfaces when coming into regular contact with utensils and general living.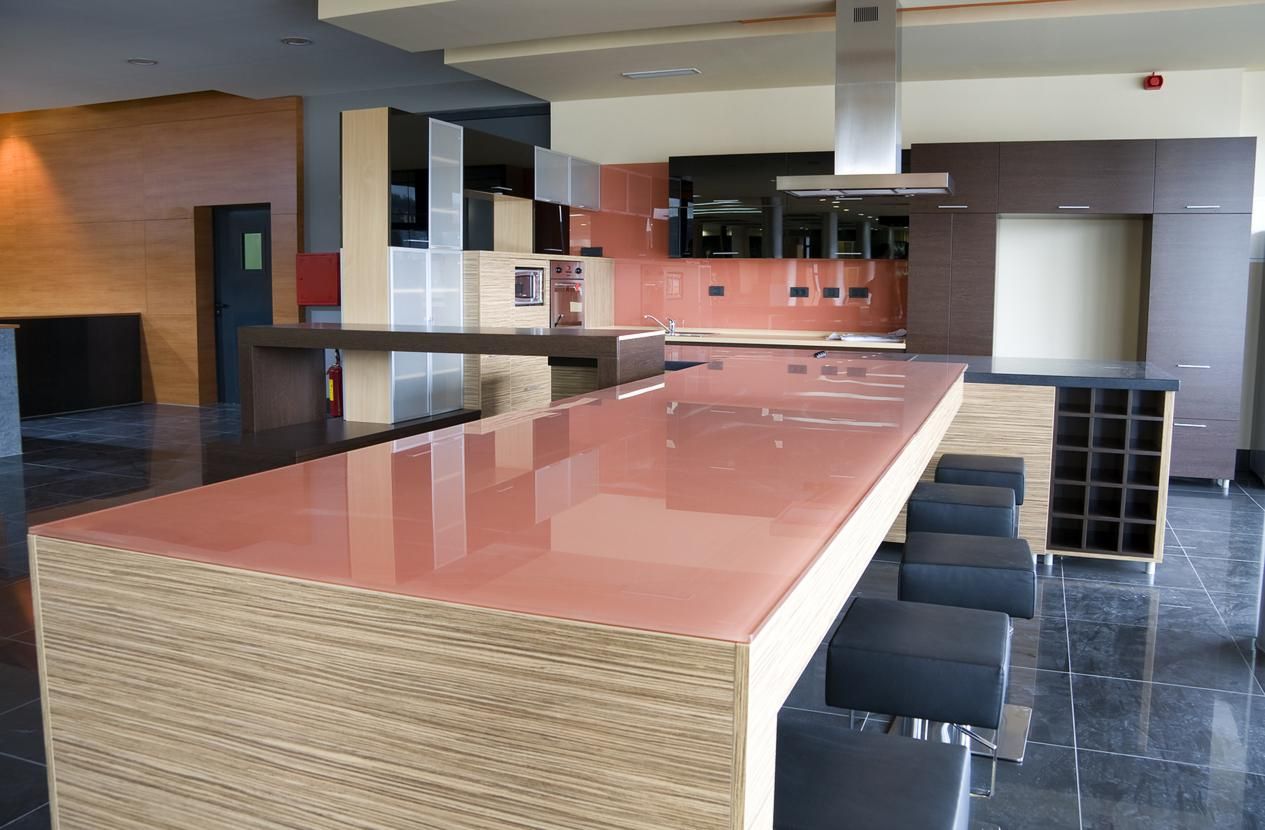 Again, glass is a material that is practically non-porous, is available in even larger sizes than other materials, can be cut to just about any shape relatively easily, is hygienic and easy to clean, durable, heat resistant and can be coloured and decorated in any way you like.
Glass entered the KBB market primarily as a splashback but is developing rapidly now for other surfaces, both vertical and horizontal. It has, of course, been used in rainscreen cladding and fenestration for many years.