Although commonly regarded as a very modern material, Solid Surfaces have actually been around a long time with Dupont celebrating the 50th year of its Corian® brand last year. Dupont has not kept the solid surfaces market to itself, of course. These days there is competition from companies such as Hanex®, L G Hausys Hi-Macs®, Samsung Staron®, Avonite®, Formica®, Maia®, Wilsonart® ( Bushboard Encore) and others.
These pliable surfaces are man-made materials, usually composed of a combination of Alumina Trihydrate (ATH), acrylic, epoxy or polyester resins and pigments. Lately, solid surfaces have started using acrylics rather than polyester as the basis for their fabrication. Polyester is less expensive than acrylic but the newer acrylic-based materials are generally considered of superior quality, although polyester is easier to thermoform (a method of shaping solid surfaces using heat). It is also generally considered that acrylics result in more vibrant colours.
Traditionally used for seamless worktop installations, Solid Surfaces deliver a non-porous and hygienic performance ideal for retail, healthcare and food-service interiors.
They are also being increasingly used to provide bespoke solutions for architects and designers, as production techniques become more sophisticated and precise. This is illustrated at the bookshop in the Sansevero Chapel, Naples that is crafted from HI-MACS® by LG Hausys (top right image).
Other examples of their application are pictured below right including an elaborately designed façade, bespoke shower unit and curved walling that effortlessly complements the sweeping staircase.
Villa in Cannes
Location: Cannes, France
Design: Pierre Guidoni, Jean Rogliano
Fabrication: Menuiserie Bareau, France
Material: HI-MACS® Cream
Photo credit: © Mathieu Ducro
Cappella Sansevero museum in Naples
Design: Marita Francescon, Italy
Material: HI-MACS® Alpine White
Photo credit: © Marco Ghidelli
Richard Rogers House in Wimbledon
Location: Wimbledon, UK
Design: Renovation Project
Architect: Gumuchdjian Architects
Fabrication: Solidity
Material: HI-MACS® Alpine White
Photo credit: Petr Krejčí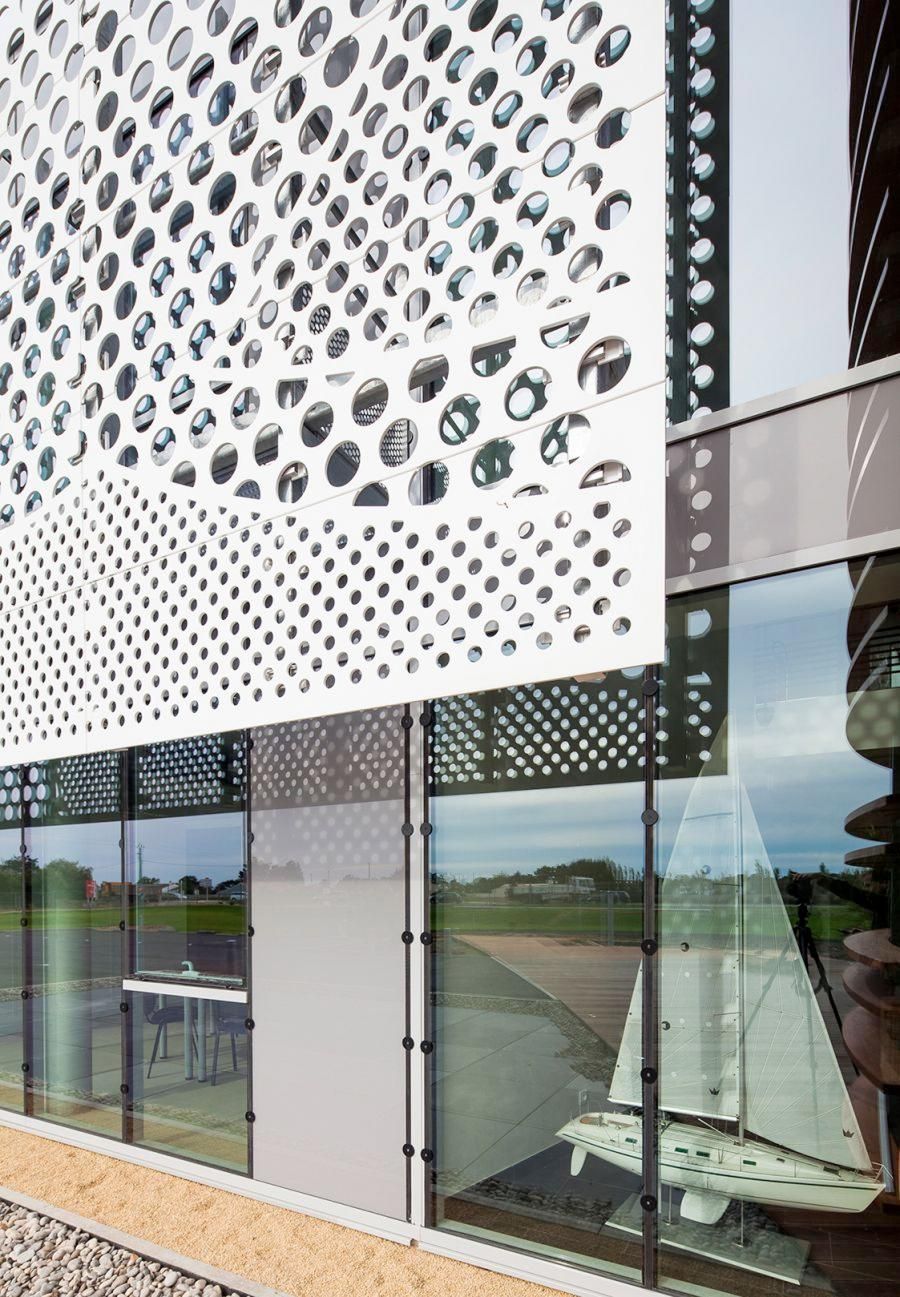 Hard Surfaces will be complemented by the market leading Natural Stone Show, which offers an extraordinarily varied palette of stone surfaces from around the world, together with the latest 'Fix, Seal & Maintenance' solutions for the hard surfaces industry.
A packed education programme will also take place over the 3 days with 30 CPD-accredited seminars attracting over 5,000 building professionals. All visitors to Hard Surfaces will be able to cross over into the Natural Stone Show free of charge.