Terrazzo, Concrete & Mosaics
Terrazzo and mosaics have been used as resilient flooring solutions for millennia. The Romans walked on such materials and although the actual materials used these days have developed somewhat, they are still essentially cementitious with stone (or other) incursions.
This is a specialist area and companies working in it include among others Diespeker, Advanced Terrazzo & Tiles, Andrews & Sons, Agglotech, Quiligotti, Fegan Terrazzo and Zanetti.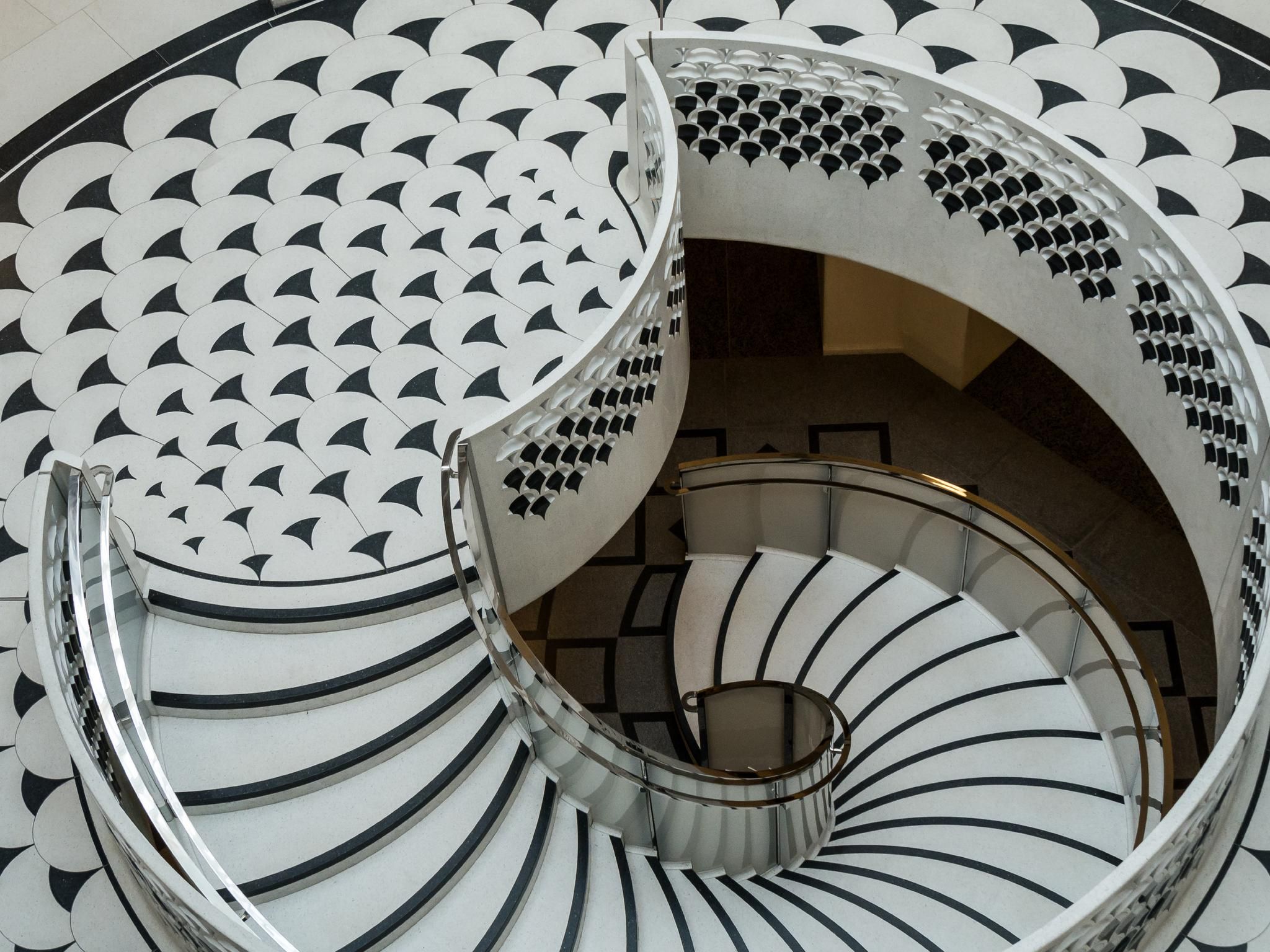 Terrazzo supplied by Agglotech to stunning effect at the Award winning Tate Britain
Developments in this market have involved products such as Achtis Group's Politura range of Microcement finished floors, designed to give an ultra-smooth finish – and not just on floors. It can also be used for walls, stairs and worktops.
The fact that cement can be coloured or stained means just about any colour is available. Currently, the grey scale is popular, no doubt influenced by the trend in polished concrete.