20 Mar 2019
Marrying tradition to technology

This year's Natural Stone Show will be joined at ExCeL, London, by a new sister show: Hard Surfaces. From 30th April to 2nd May 2019, buyers will be presented with a rich and diverse line up of ceramic, porcelain, conglomerate, ultra-compact, and natural stone surface solutions together with 'fix, seal and maintenance solutions', making this a must-visit event for retailers, distributors, contractors, and specifiers alike.
Barriers between natural stone and ceramics in the tile sector have long since broken down. And, with the advent of larger format porcelains, sintered ultra-compact surfaces and new diamond tooling to work them, the barrier has also broken down in the worktop, and furniture sectors.
This combined event reflects the realities of the marketplace, and alongside an impressive array of exhibitors, offers visitors an expertly-curated set of value-adding seminars and talks on many different aspects of the solid surface market.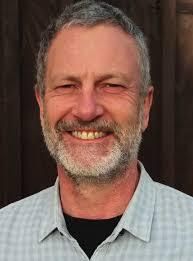 Wednesday 1st May 2019 will see a series of talks chaired by TSJ Editor Joe Simpson. Marrying tradition to technology is free to attend.
Register here to guarantee your seat.
Highlights include:
11.00 - 11.45
Wonderful Worktops & Fabulous Façades
Mel Marquard - Grespania UK
11.45 - 12.30
Commissioning creativity: the role of modern mosaics in contemporary architectural and landscape design
Gary Drostle - Drostle Public Arts
12.30 - 13.15
Inkjet & Other Innovations
James Hartwell - Vives Ceramica
14.00 - 14.45
External Energy: How leading manufacturers harness the talent of external designers to enhance the creative impact of cutting-edge ceramic tiles
Jules Archard - Domus
14.45 - 15.15
Exterior Engineering
Jordi Gill - Rocersa
15.15 - 16.00
Enigma Variations
Andreas Manero - The Size Surfaces
All sessions take place in South Gallery Room 6, accessed from the back of the Hard Surfaces show.