01 May 2019
Opening day highlights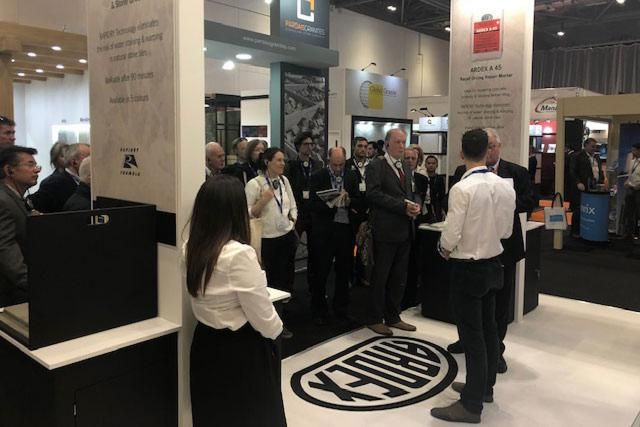 Business was brisk defying the Brexit uncertainty, as the industry and its customers gathered at ExCeL London for the only event dedicated to the UK Stone & Hard Surfaces industry.
The Architects' day was the best attended yet with building professionals completing the RIBA-assessed Stone, Water & Light workshop and enjoying guided tours of the Show from Vince Marazita, Peter Harrison and Eric Bignell.
The MaterialDistrict curated exhibition was also generating a lot of interest.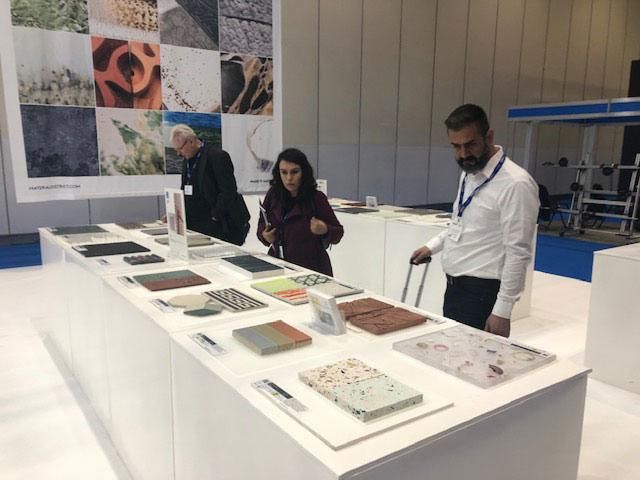 MaterialDistrict showcases over 136 innovative materials
---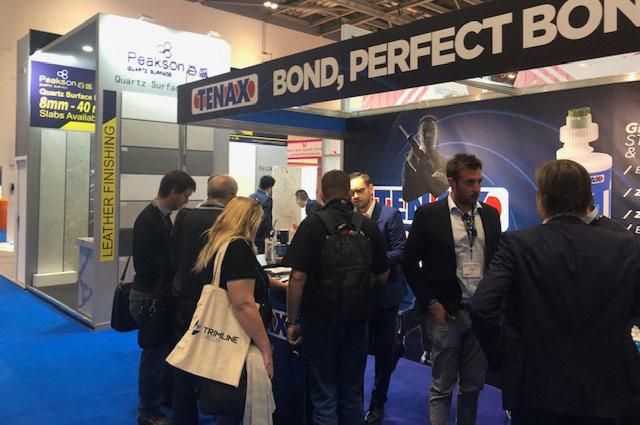 Tenax provide a range of bonding products at the show
---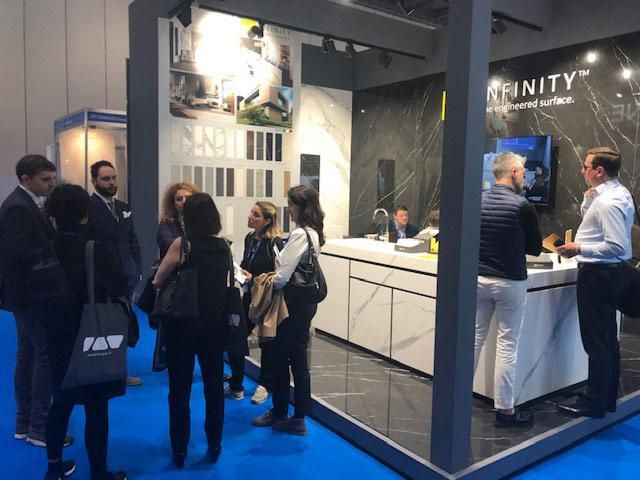 Infinity quartz are launching new ranges into the UK market at Hard Surfaces
---
Looking forward.....
Wednesday provides the opportunity to explore the latest trends in the tiling sector at the Marrying tradition to technology seminars hosted by TSJ editor Joe Simpson in South Gallery Room 6.